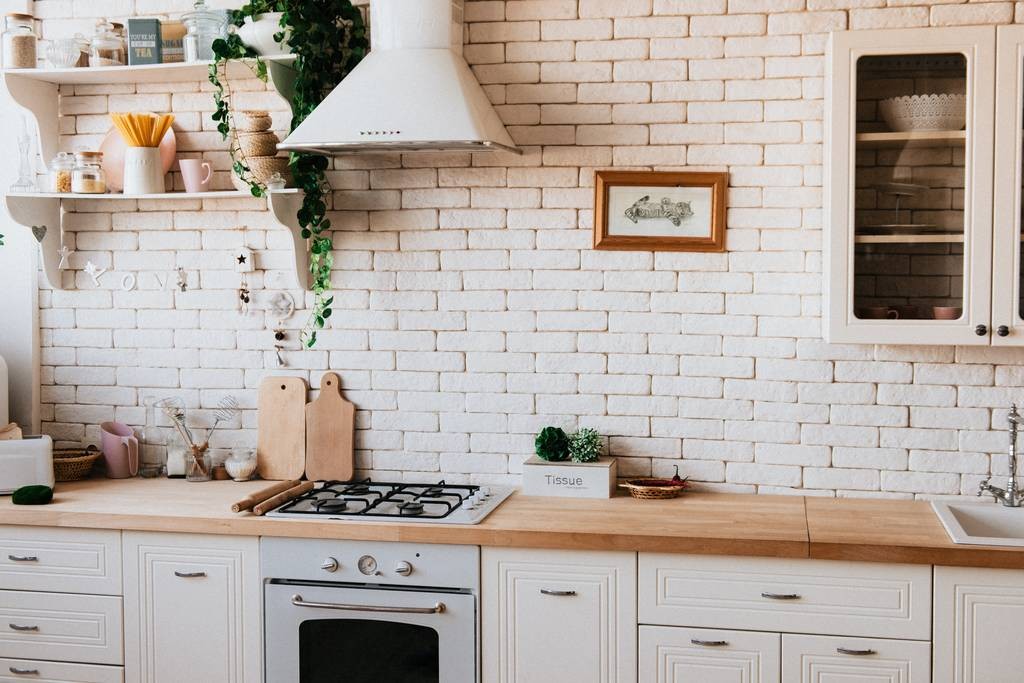 For many households, the kitchen is the heart of the home.  Even tech-savvy, experience-hungry millennials are eating at home four nights a week, and in family life the kitchen remains the hub where people are fed and refreshed, often putting the world to rights at the same time.  How fitting then, to create a kitchen using design principles which celebrate life. Biophilia – literally, a love of living things – showcases sustainable materials, natural colours, and bringing the outdoors inside, supported by eco-friendly appliances which use less energy.  The results are not only stylish, practical and environmentally friendly, but thanks to the relationship between humans and nature, a biophilic kitchen can help you feel healthier too.
Designing a sustainable space
Begin by maximizing your natural light, whether that's by enlarging existing windows or adding skylights if possible.  This also reduces the need for energy-burning additional artificial light during the day. Countertops are central to your kitchen design, so choosing a sustainable, durable material is essential.  While natural stone is beautiful, long-lasting and sustainably quarried, the current trend is for engineered quartz, with 48% of homeowners choosing it for its durability, long replacement life, and ability to be recycled.  Designing your kitchen with the environment in mind also means making a plan for your waste; where can you keep separated items for recycling, and how can you dispose of waste efficiently if composting is not an option?
Eco-friendly and efficient
Another key factor in designing a kitchen which celebrates and protects the planet, is ensuring that it's as efficient as possible.  Smart tech can be really useful here, with remote thermostats and smart lighting to ensure that you're not wasting energy when you're not present.  Ensure that your appliances are as eco-friendly as possible, and that taps aren't leaking and wasting water. Every small change will soon add up to a bigger, more planet-friendly kitchen.
Going green
Biophilic kitchens also lend themselves beautifully to a taste of sustainable gardening. Even the smallest kitchen in an urban environment can be home to window boxes or a small herb garden, which look, smell and taste fantastic. Over a third of millennials are growing herbs indoors, as increasingly people look for small ways to forge a sustainable path at home. Even better, having plants indoors has been shown to improve the air quality and reduce stress.
The biophilic boost
Research has shown that spending time in nature can improve health, reducing stress, high blood pressure and the risk of certain diseases, which is why it's such an important area of focus for the INHERIT Consortium. With Europeans spending 60-90% of their time indoors, finding ways to integrate nature into home life is a practical way to try and replicate these benefits. A biophilic kitchen which gives access to natural light, non-artificial textures and materials and more greenery, soon adds up to a calmer, more restorative environment.
Often, when people think of eco-friendly kitchens, they think of energy saving appliances or non-chemical cleaning products. Both of these do make a great contribution to a sustainable future. However, if you have the option to go back to first principles and design your kitchen from scratch, adopting a biophilic approach can be a real joy. By putting nature at the heart of your home, you can enjoy a beautiful, practical, healthy space which is also eco-friendly.
Writer: Sally Keys is a professional freelance writer with many years experience across many different areas. She made the move to freelancing from a stressful corporate job and loves the work-life balance it offers her. When not at work, Sally enjoys reading, hiking, spending time with her family and traveling as much as possible.