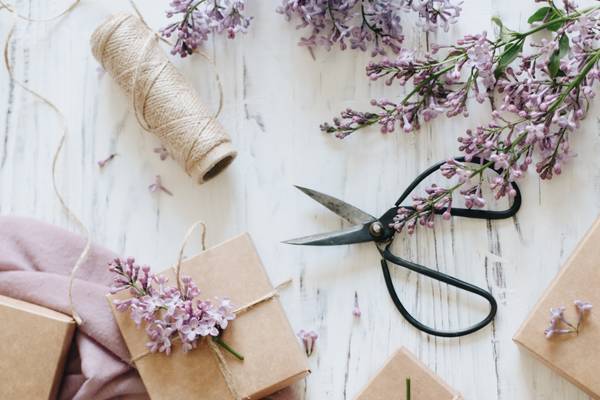 "If it can't be reduced, reused, repaired, rebuilt, refurbished, refinished, resold, recycled, or composted, then it should be restricted, designed or removed from production," said social activist and folk singer Pete Seeger. His words are a powerful reminder of the necessity to start seeing sustainability as a necessity for all human activities – including gift giving. As noted by ecosphere, the millennial generation in particular (which will represent 25% of the workforce by 2025) will be the number one consumers. Millennials are savvy buyers who are less willing to put their blind trust in businesses. Instead, they are interested in making personal sacrifices to make a positive impact on the world – so keep that in mind the next time an important birthday comes around.
Where does Sustainable Gifting Begin?
A product may be made from recyclable materials or have the inherent ability to last for years or even by upcycled into another present. However, true sustainability is inexorably linked with the ethos of the brand you are buying a present from. Take time to research into companies that support fair working conditions and have an interest in helping the communities they are present in. Also analyse characteristics like environmental impact, What is the brand's commitment to issues like reducing water waster, relying on solar and other renewable energies, etc?
From Producer to Product
When looking into essentials for a friend – be it in the beauty, fashion, or arts and craft sectors, there are certain qualities that should be present – including durability. The more a product lasts, the greater life the recipient will give it. Also, check whether or not any environmental certifications exist for the type of product you are interested in. For instance, if you are giving your friend an experience, such as a night or weekend at a hotel, check if your chosen establishment has certifications like the EU Flower, Nordic Swan or Polish EKO Hotel label. Many products and services also have the European Union's Ecolabel – awarded to qualifying products from a wide range of fields, including cosmetic products, textile, electronics, and even holiday accommodation.
Packaging Counts
In addition to opting for sustainable products and services, pay heed to the packaging of any gift you are interested in. It should contain a good combination of features, including non-toxicity, recyclability, degradability, compostability, etc. If the packaging is made from material that has already been recycled, all the better. Packages that can be used again – for instance, refillable containers, are also of interest.
When sustainability is on the mind, buying the perfect gift takes a strategic or planning-based mindset. It involves researching into a company's ethics and commitment, as well as becoming informed about specific product-related qualities. Find out what the top eco-friendly certifications are available in the pertinent industry you are looking into and remember the value of fair trade and commitment to local communities.
Writer: Sally Keys is a professional freelance writer with many years experience across many different areas. She made the move to freelancing from a stressful corporate job and loves the work-life balance it offers her. When not at work, Sally enjoys reading, hiking, spending time with her family and traveling as much as possible.